Ghanaian professional Boxer and Chef, Seth Gyimah aka Freezy MacBones disclosed that he is making an addition to his Freezy Food brand.
Speaking to SVTV AFRICA after his second pro-fight victory in April 2023. He started as a kitchen porter in the UK and eventually became a Chef while still pursuing his boxing dreams.
He launched Freezy Food in early 2023 as a snack brand producing plantain chips, but we are set to launch a new product soon.
"We're gonna launch a new product in a few weeks. It is called Ghana Jollof, already prepared. All you need to do is put it in a microwave for 2 mins, and you're good. It is exclusive, so no one knows about it. Look out for Freezy Food; Ghana Jollof," he said.
The 33-year-old fought against veteran Darryl Sharp on Saturday, April 15, and delivered a staggering performance that resulted in a four-round decision win, moving him to a 2-0 record (1 KO).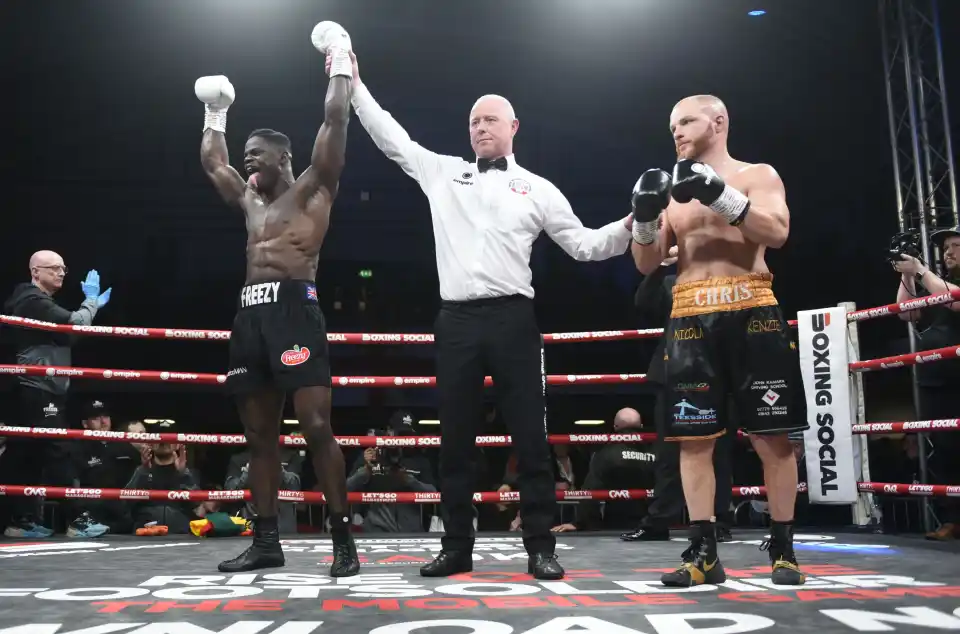 Many industry greats have recognised MacBones for his talent including Floyd Mayweather and Tyson Fury.
Kindly watch the full interview below;