Ghanaian video director Kwabena Ballo has revealed that a top Ghanaian artiste offered him GHs1000 to shoot a music video and another proposed 'publicity' for his creativity.
In a chat on SVTV Africa with DJ Nyaami, the Dubai-based director and artiste mentioned that these artistes took him for granted because they knew he was eager to succeed in the Ghanaian music industry. He revealed that this was his reason for leaving his home country to hustle in Dubai, UAE.
"A big artiste will call and offer Ghs1000 for me to shoot a music video for them. I don't want to mention names. Another also offered fame for a shoot. How will the fame feed my family," he quizzed.
"I was suffering in Ghana because all these people took me for granted. They knew that I had the equipment, and I wanted to pursue music professionally, so they used me."
Meanwhile, Kwabena Ballo disclosed that Italy-based Ghanaian artiste Ogidi Brown owes him an amount of GHs8000 for shooting videos including 'favor you.'
"I'm not saying to disgrace him, but he owes me almost Ghs8000. I will never lie about this. I used to charge Ghs3000 for a video, but he gave me Ghs1000 after each video and promised to pay later," he said on Daily Hustle Worldwide.
Kwabena Ballo recently won the Western Union Camp Ka Singing Competition in Dubai. He walked away with a cash prize of DH30,000 (Ghs65,000). Camp Ka Champ is a Western Union-sponsored singing contest for Dubai's labour community with participants from several countries.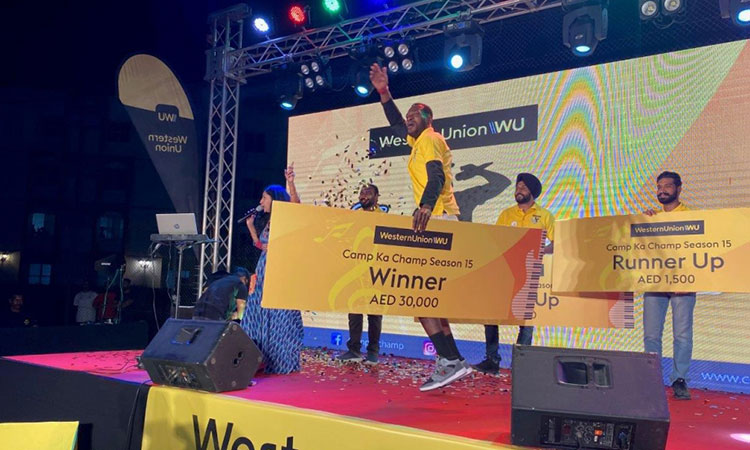 Kindly watch the full interview below;